PHILOSOPHY
We design clothes that are timeless, minimalist, and versatile.
Clean lines and minimalist forms promote calm, harmony, and balance.
We create versatile pieces so that, over time, you reduce the clutter in your closet, and the stress out of dressing.
We love beautiful clothes, but they shouldn't cost the earth. Our pieces are made with organic plant-based fibers, so they do not end up as waste in nature. Each garment is expertly sewn in small ateliers with the utmost attention to detail, so we value and respect each item.
More importantly, we want to change our attitudes to clothing and consumption.
Our garments are meant to last. For this reason, in case you need to fix any NADA DEBAJO clothing, send it back to us, and we offer an in-house repair service at our atelier.
Each item has its own digital birth certificate so we can find out its age, composition, how long it has been used, and how many owners it has had.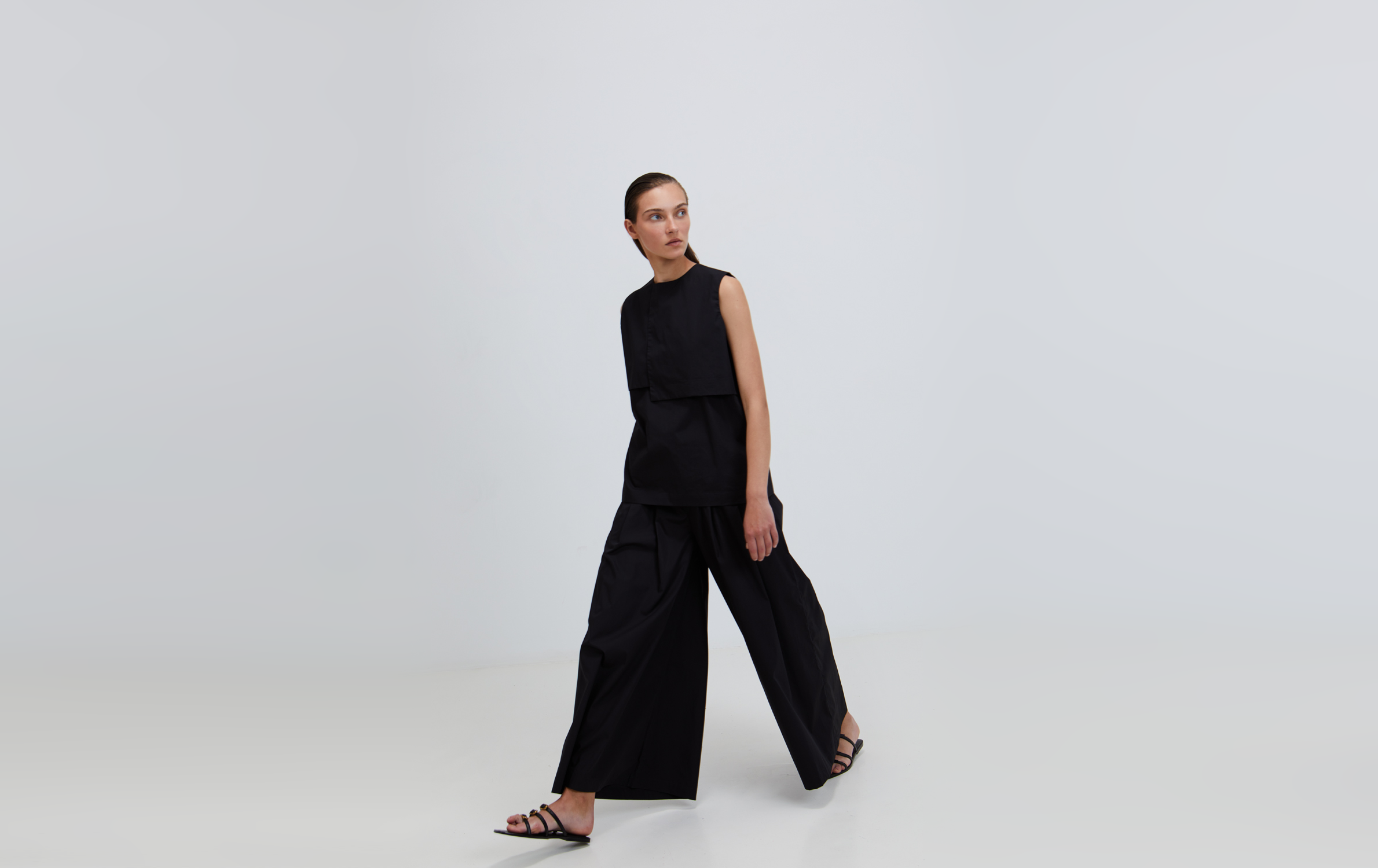 100% HANDMADE IN BARCELONA
Our clothes are made and sewn in small ateliers supporting local artisans who are masters in their craft. Our mission is to offer high quality pieces made with meticulous attention to detail.
DESIGN
We believe in timeless design. Hence our minimalist yet modern aesthetic: of pieces that overlap with the contemporary, easily combinable, and flattering. 
A relaxed and functional style to create an oasis in your wardrobe. Our pieces are non-seasonal: designed and manufactured for the whole year. We seek to highlight the beauty of pure lines and innate simplicity and reflect it in each of the garments to inspire you in your day-to-day. 
SLOW CONSUMPTION
At NADA DEBAJO we create versatile pieces so that you reduce, over time, the clutter of the closet and the stress that choosing which clothes to wear can entail. Choosing a set should not be complicated, it is all about enhancing your best self.
FABRICS
In the manufacture of our garments, we use 100% organic cotton GOTS (Global Organic Textile Standard).
Not only does it use 98% less water than traditional cotton growing methods, this certification validates that the fabric used has been subjected to strict ecological and social standards throughout the entire process: from cotton cultivation to production and dyeing. In addition, it certifies that the fabric production has been carried out in compliance with the workers' labor rights. 
CONNECTED CLOTHING
We are a sustainable brand enabled by NFC technology.
Each item has an integrated TAG.  With the tap of your mobile, you can easily confirm your item's authenticity because each item has a unique digital birth certificate.  This contains necessary information about the garment's composition, where it is made, how to care and wear your garments, so enjoy them for longer.
If at some point, you decide to part with your garment, contact us and we would resell the item for you.  This way, your authentic item has a second life and you get store credit to enjoy something new.
Welcome to a new relationship with your clothing.
NADA DEBAJO.  Clothing our future.